Eyeliner Brush Tip
Posted by EIGSHOW OWNER

If you don't choose the right makeup tools, the step of drawing eyeliner is one you may have to spend a lot of time completing and you still end up with an eyeliner not that perfect. Fortunately, professional eyeliner brushes can help you achieve a soft definition or bold drama based on your preference's modesty and appearance.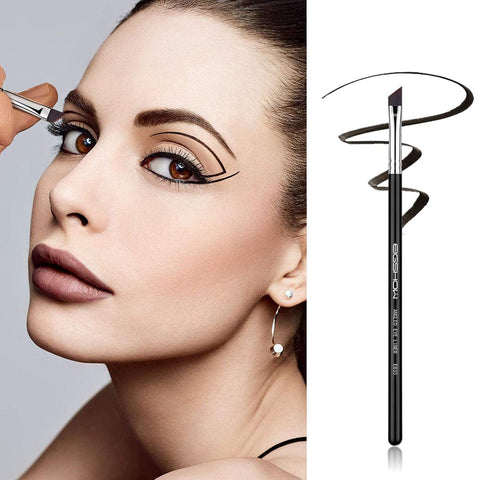 Before you buy an eyeliner brush, here are tips for the best eyeliner brush. Let's take a look at the different types of eyeliner brushes and how to use them.
Flat Eyeliner Brush
If applying eye makeup, most of us proceed with the supplied or connected brush which usually designed with flat, straight or rounded tips. To get a straight, near the lash line eyeliner, you can utilize the flat brush. It makes lashes look fuller while not showing visible lines. the E818 can be used with gel, cream, or liquid eyeliner, and can even define your eye by applying dark eyeshadow powder to your lower and upper lash line.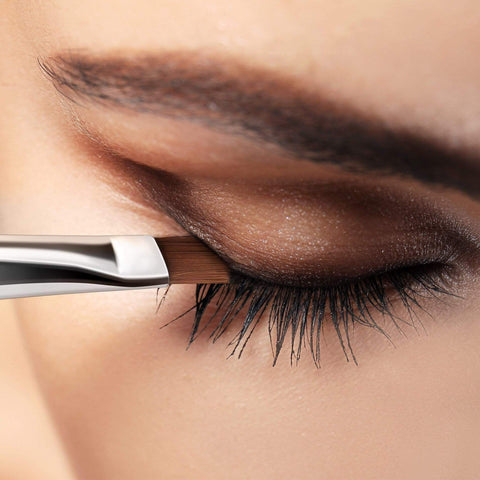 Angled Liner Brush
To achieve a cat eye or winged eyeliner, you need to utilize an angled brush to get the perfect and flawless line. One good choice for this is your EIGSHOW Beauty E835 - ANGLED EYELINER BRUSH.
As you would expect from a fantastic horizontal angled eyeliner brush, this particular product is densely packed and provides a pleasant, pointy ideal for versatility.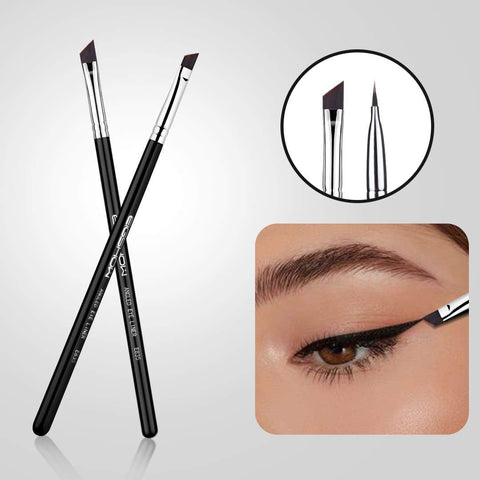 It will let you create badly thin lines in addition to the ideal wings and kitty eyes with a flick of the wrist. Even beginners can find it a really simple instrument to use. You can apply cake, powder, gel or liquid eyeliner with angled brush.
Bent Eyeliner Brush
The bent angle allows the detailed application of a gel, cream, liquid or powder in fine lines on the eyelid or brow. The sculpted vegan bristles form a brush nib that is firm enough for precision but gentle on delicate skin. The E820 - BENT EYE LINER BRUSH be able to help you grasp the winged blossoms look if you want a dainty or striking flick.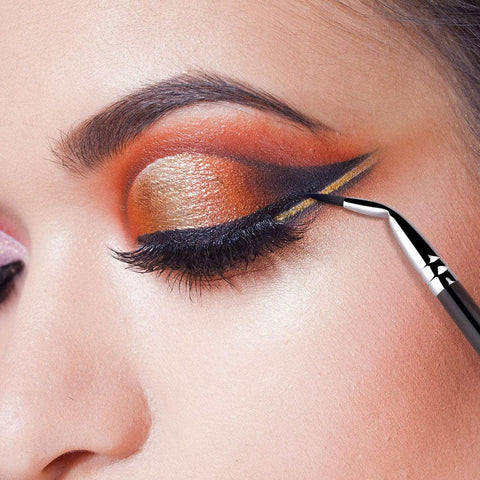 Conclusion
An eyeliner brush is one of the ideal tools to fill in or draw a thick line. And offer a lot of cleaners, crisper look. After reading the eyeliner brush guide above, do you know which eyeliner brush to use? And what is the perfect way to utilize them? Leave a comment, like or share your best eyeliner brush.
Thanks for taking the time to read our blog post. Have a wonderful day! Collection 2019 Sale 70% Off Title for image