When makeup brushes are better than sponges and why? | EIGSHOW Beauty
Posted by EIGBEAUTY ADMIN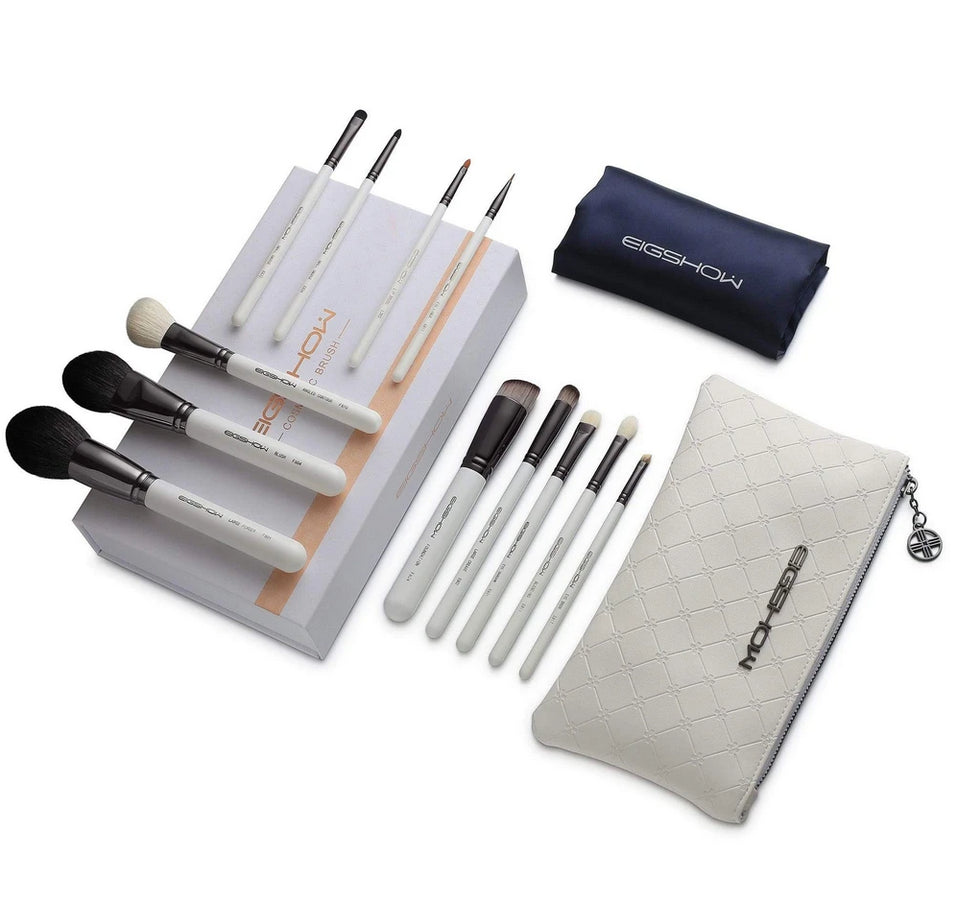 In our opinion asking whether a makeup brush is better than a sponge or vice versa is a bit like asking whether there is a perfect lipstick color which one should adhere to at all times. The answer can only be that one will be perfect for a certain occasion, while on another occasion the other will be a better choice. Let us explain.
The main factors that should determine whether you use a makeup brush or a sponge are what product you will be applying, as well as the end result you want to achieve. Many professional makeup artists prefer a brush when there is a need for precision or saturation. Examples include setting powders, blushes and certain highlights. In these cases, a brush allows for excellent control over exactly how much is deposited on your skin. But even then a sponge is useful to further blur the edges.
When they want a seamless blend or wash, however, they would rather use a sponge. If you are the kind of person who likes to get into some in-depth cream contouring, you should always have a damp makeup sponge ready to mix the colors and to make sure there aren't any graphic lines left behind.
We asked a couple of makeup artists and they all said they prefer working with a synthetic brush when they are applying liquid foundations since they create an even, smooth finish and are easier to sanitize. Sponges, they said, are perfect for sheering out liquids and creams. The one drawback is that they can absorb quite a lot of makeup.
Tip: When it comes to eyeshadow, you should always remember that for denser formulas you should also use a denser brush. While fluffy, loose brushes are fine for powders, they are terrible for liquids.
Thanks for taking the time to read our blog post on what our makeup artists in house use most. Have a wonderful day, and as always leave a comment, like or share. Collection 2019 Sale 70% Off Title for image